MBA News: Entrants Raise Bar at Top-Ranked B-Schools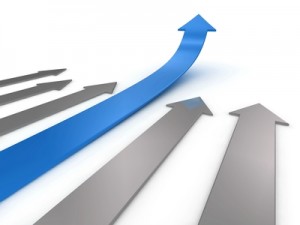 From a more diverse, more competitive entering MBA class to important insights from two business school deans—let's dig into the latest headlines in the world of top-ranked MBA programs. Leave your comments below, please.
Higher GMAT scores, more diversity at top-ranked MBAs
This year's could be the most diverse and impressive incoming MBA class to date. A review of preliminary class profiles at some of the top-ranked business schools across the United States—including HBS, Wharton, and Chicago Booth—shows a few clear trends: more women, more international students, and higher GMAT scores. Indeed, many top-ranked business schools are reporting that their average GMAT score is up over last year, with some even reaching record highs. (Poets&Quants)
Interview with Kenan-Flagler dean
The dean of UNC's Kenan-Flagler recently attended a conference at the White House to discuss efforts to increase the number of female applicants to business schools. One strategy that MBA programs have adopted is to start planting the business school seed as early as high school. While this is often ten years before most students will submit their business school applications, the dean thinks it's important to start the conversation early. The dean also notes that Kenan-Flagler is doing as good a job as any in recruiting qualified female applicants. He adds, "I don't think any of the leading business schools are particularly pleased with the current level of female enrollment, and we wish there were more women in business at all levels. (The Daily Tar Heel)
Yale SOM dean on interviewing
The dean of the Yale School of Management has a few words of advice for applicant who make it to the interview round: Don't slouch. Be authentic. Don't throw anything at the interviewer. The dean also explains how certain metrics—like your GMAT score—may be viewed differently depending on the background of the applicant. For example, the admissions committee might weigh the quantitative section of the GMAT more carefully if you were an English major rather than an accounting major. (Poets&Quants)
MBA applicant shares his aspirations
Like many of you, future MBA applicant Agyman Bonsu has a burning desire to go to business school and make a positive change in the world. And like many of you, he's juggling a lot to make it happen, including GMAT prep and a full-time job. Check out this article about how he's keeping his head above water to find success. Can you relate to his struggles? Remember, business school admissions is a marathon, not a sprint. Parts of the marathon will be more uphill than others, but it's nothing others just like you haven't successfully navigated before. (BusinessBecause)
Business school grade inflation investigation
Texas Tech University is investigating accusations that grades for several business school students at the Rawls College of Business were inflated to help them graduate. The professor who taught the course in question said he noticed that the grades listed on the transcripts for the students in question was not what he originally issued. D's, B's, and one C had become A's. The professor says that the school's dean approved the grade changes but didn't give any reason why. (The Lubbock Avalanche-Journal)
Are you hoping to beat the average GMAT score at a top-ranked business school? Start by signing up for our free GMAT practice test.
The post MBA Entrants Raise Bar at Top-ranked Programs appeared first on Business School Insider.
If you liked this article, let Kaplan GMAT know by clicking Like.